Posted on March 11 2018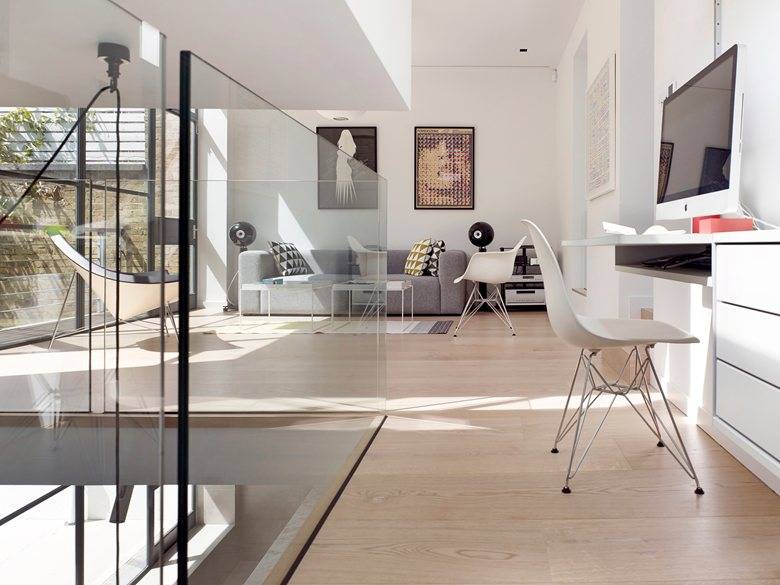 For 40+ years contemporary Homeowners and the design community have fallen in love with mid-century modern furniture. In fact, some have become obsessed with this design of furnishings; combing through garage and estate sales for originals, and/or buying both licensed and knockoff reproductions. The publisher of a prominent design magazine, Slight Unseen described it as made from beautiful material with classic and ageless shape that looks timeless. Michael Boodro, Elle Décor (home magazine) said this beloved design type is safe and economical. So much so, that nowadays there are stores, magazines and communities dedicated to the mid-century modern movement.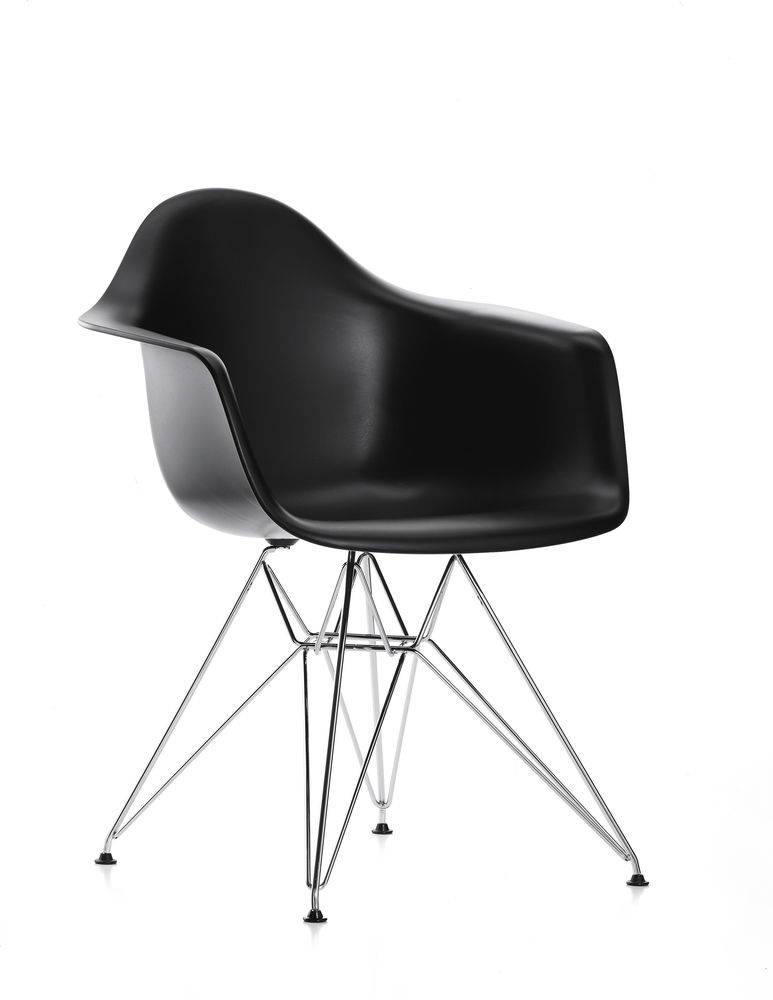 Ray and Charles Eames
Enter in spouses Charles Ormond Eames, Jr and Bernice Alexandra Kaiser Eames, popularly known as "Ray". Together they will be known as the prominent American design duo who contributed immensely to the advancement of progressive architecture and mid-century modern furniture during the 20th century. The couple got to know each other in New York when Ray helped Charles and Eero Saarinen, an American-Finnish architect in arranging designs for the "Organic Furniture Competition" organized by the Museum of Modern Art. The trio designed chairs molded from plywood winning first prize.
Charles and Ray got married in 1941, relocated to California and continued to design molded furniture items made of plywood. Their works were branded as "Chairs of the Century" by Esther McCoy, American architectural historian, writer, and critic. Herman Miller, a major manufacturer of home and office fixtures based in Michigan, eventually took over the production side making licensed version this very day.
Modern Dining Chair
The DSR model (Dining for height, Side for Chair, and Rod for Base) was designed in 1948 with unique chrome base and nicknamed, the "Eiffel Chair." The Eames couple designed the Dining Height Armchair Rod Base (DAR) which emerged as one and only immortal design that blended light and exquisite forms with structural toughness that resembled the iconic Eiffel Tower. This plastic chair became an image of mid-century modern furniture and favorite of many interior designers. Since then, its significance and use in present-day as well as fashionable home décor has never waned.
New Variations of the DAR Chair
The original design has not been altered, although there are many variations being sold today. Models with full or seat upholstery, an assortment of colors and chrome-plated or powder-coated bases with glides and pads have provided a sense of uniqueness. Regardless of choice black, white, and grey versions without upholstery are most popular.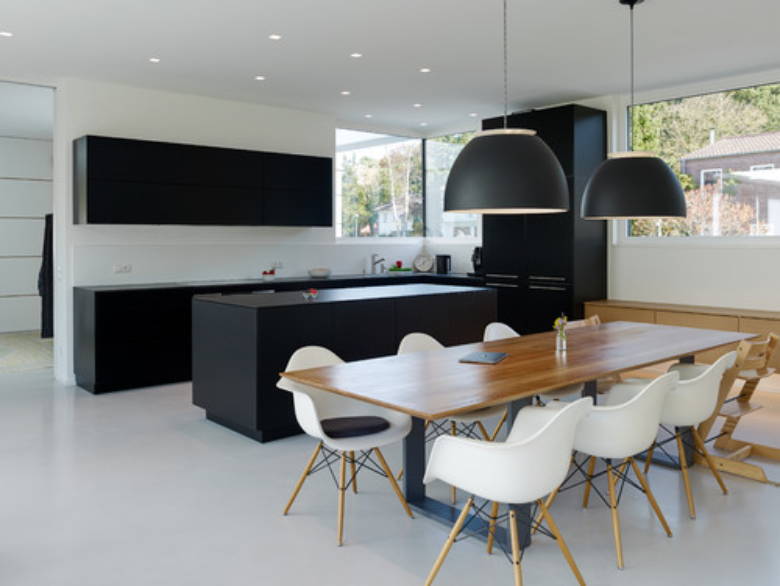 Eames Couple Legacy in Modern Design
The trendy plastic chair has not lost its luster. The Eames creation is pioneering as a robust one-piece plastic casing is now used in unforeseen spaces. No longer confined to the dining room or kitchen, you can find the iconic chair adding to the conversation in living and family rooms, as a restful spot in the corner of a bedroom or placed with purpose in a small entryway. The DAR multi-functional plastic armchair is also an office favorite because of the comfort it affords – insert sheepskin rug here. The chair versatility also means in no longer confined to ultra-modern spaces. The DAR can be found in Scandinavian, Industrial, and even Farmhouse designed spaces. Designers, furniture manufacturers, and homeowners will ever forget the contribution of the Charles and Ray Eames.